After a long and hard winter, spring's warmer days bring the desire to improve our outdoor living spaces.
Some work on their gardens and lawns, while others clean their decks and get ready for summer cookouts and days by the pool.

There's a large segment of the market that wants to enhance its outdoor environment with better sound. And the audio industry has responded by providing numerous options.
With all these choices, there's a continuing debate: portable Bluetooth speakers vs outdoor speakers?
Here, you'll learn what makes these two types of speakers different. And you'll find out how to choose the right set for your application.
The Benefits of Portable and Permanent Speakers for Outdoor Use
Bluetooth speakers are the most popular wireless speaker option. The best portable Bluetooth speakers are flexible enough to take wherever the family wants to go. As long as you're carrying a Bluetooth-compatible device (and a charger), you're all set.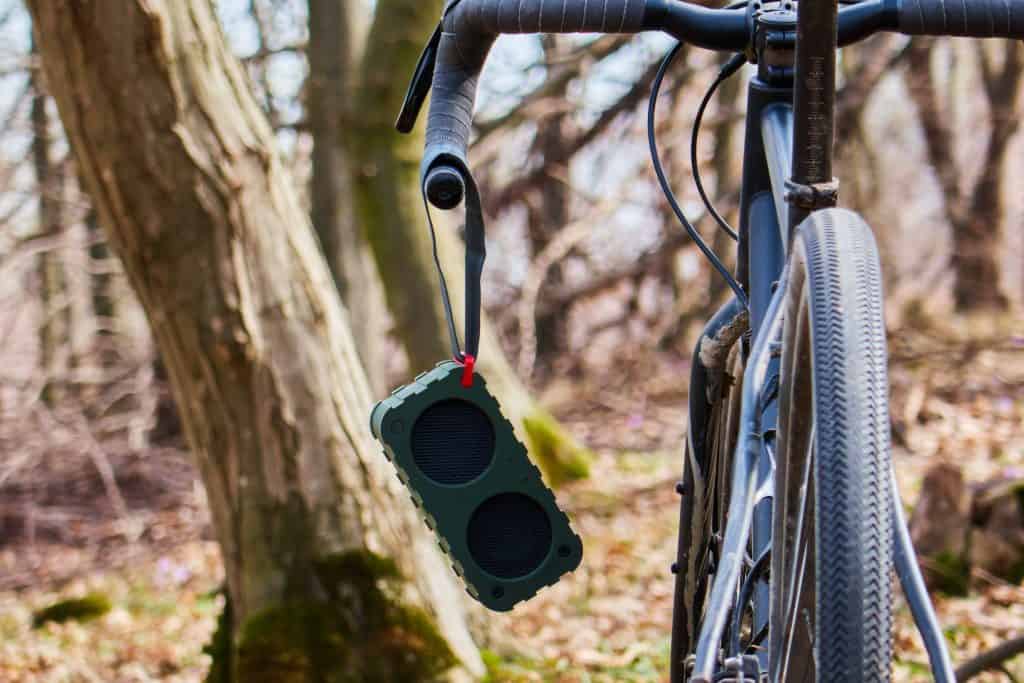 Permanent speakers are, as the name implies, installed in the yard, under the eaves, or around the pool. They're not meant to be moved, and generally, they're more durable than the portable variety.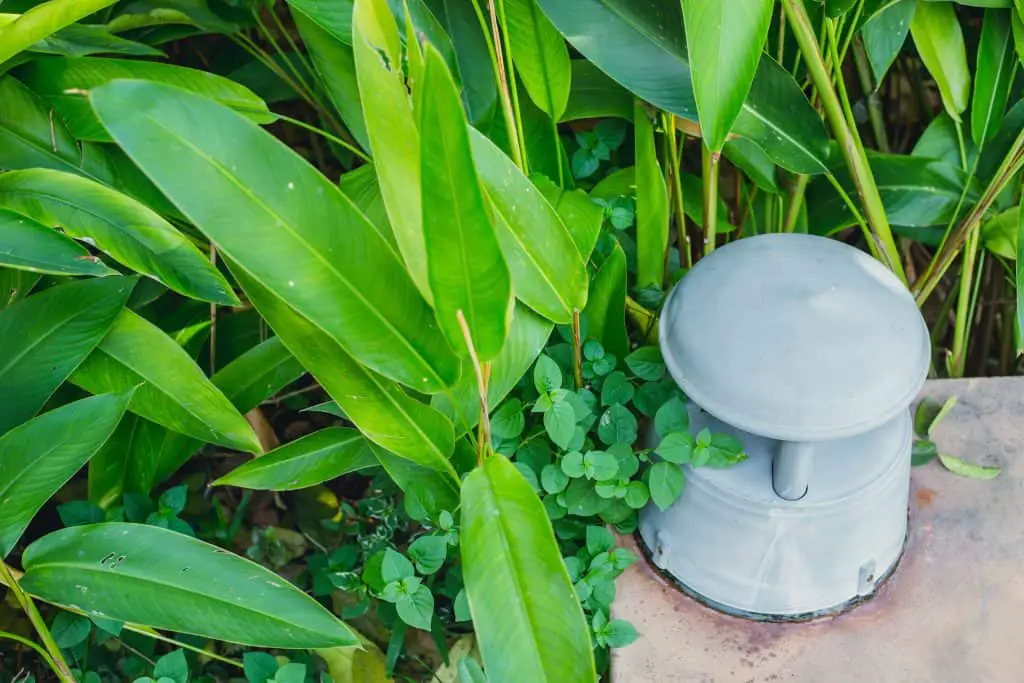 If you'd prefer permanent speakers but still want to use Bluetooth as an audio source, consider a Bluetooth-compatible receiver.
Can a Portable Speaker Survive the Elements in the Long Term?
Most of today's best Bluetooth speakers are not weather-proof. But some manufacturers are making portable speakers that are purpose-built for the outdoors.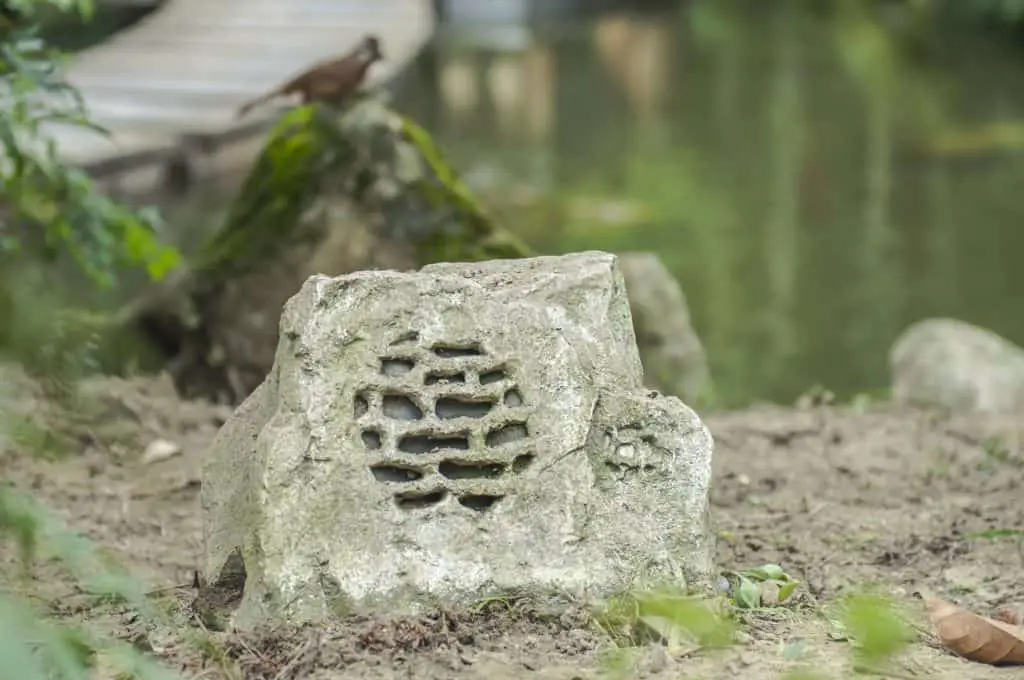 Purpose-built is a fantastic feature if you're prone to leaving your speaker outside and are worried about unnecessary damage.
Is Every Bluetooth Speaker Wireless and Portable?
No, they're not.
Some of the best outdoor speakers are built to resemble rocks and garden features. So, they blend into the surrounding landscape. You wouldn't buy one of these with plans to toss it in your bag for a day at the beach. And even less so if the model requires an external power supply.
Some of these may be Bluetooth-compatible. But only those that haven't been built-in and run on rechargeable or replaceable batteries are considered genuinely portable.
What Type of System Do I Need?
One of the most significant disadvantages of portable Bluetooth speakers is that most won't fill larger spaces with clear, crisp sound. Any attempt to do so requires playback at high volume. And this may be uncomfortable on the ear to those closest to the speaker.
By using an outdoor multi-speaker system, you can enjoy a better sound without the high volume.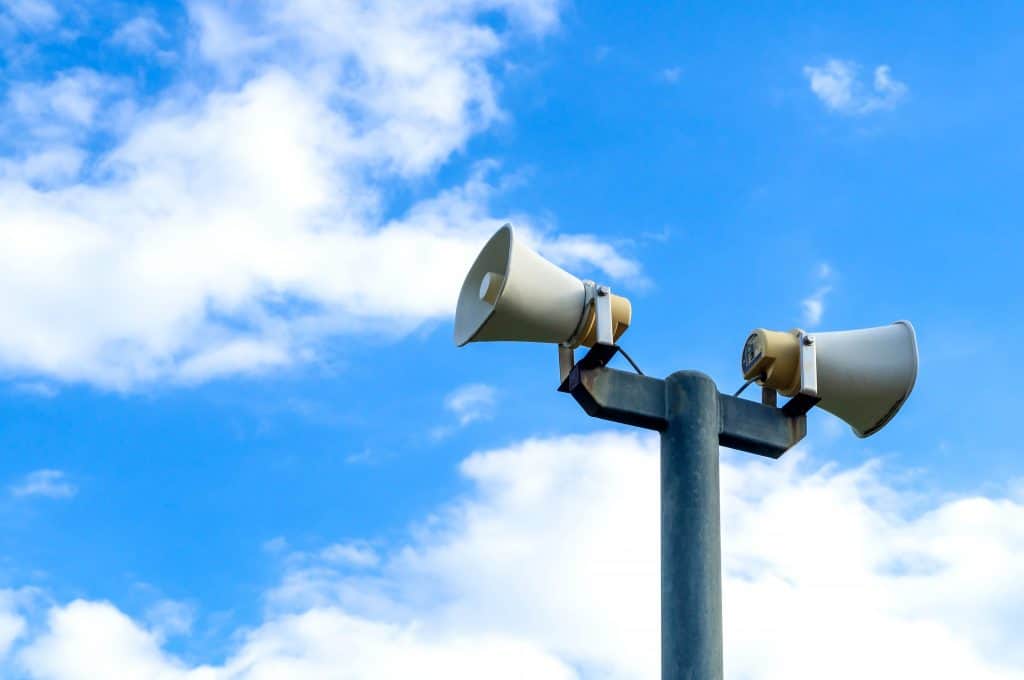 Over the past few years, manufacturers such as Sonos have stepped forward to fill this gap in the market. They've created paired units that spread sound over a larger outdoor area.
Outdoor Speakers Connect to Multiple Devices at the Same Time
These days, many people are expanding their living and entertaining areas by installing outdoor audiovisual equipment.
The best outdoor speakers are better than portable Bluetooth speakers in this regard. That's because they can connect to projectors and other outdoor viewing technologies.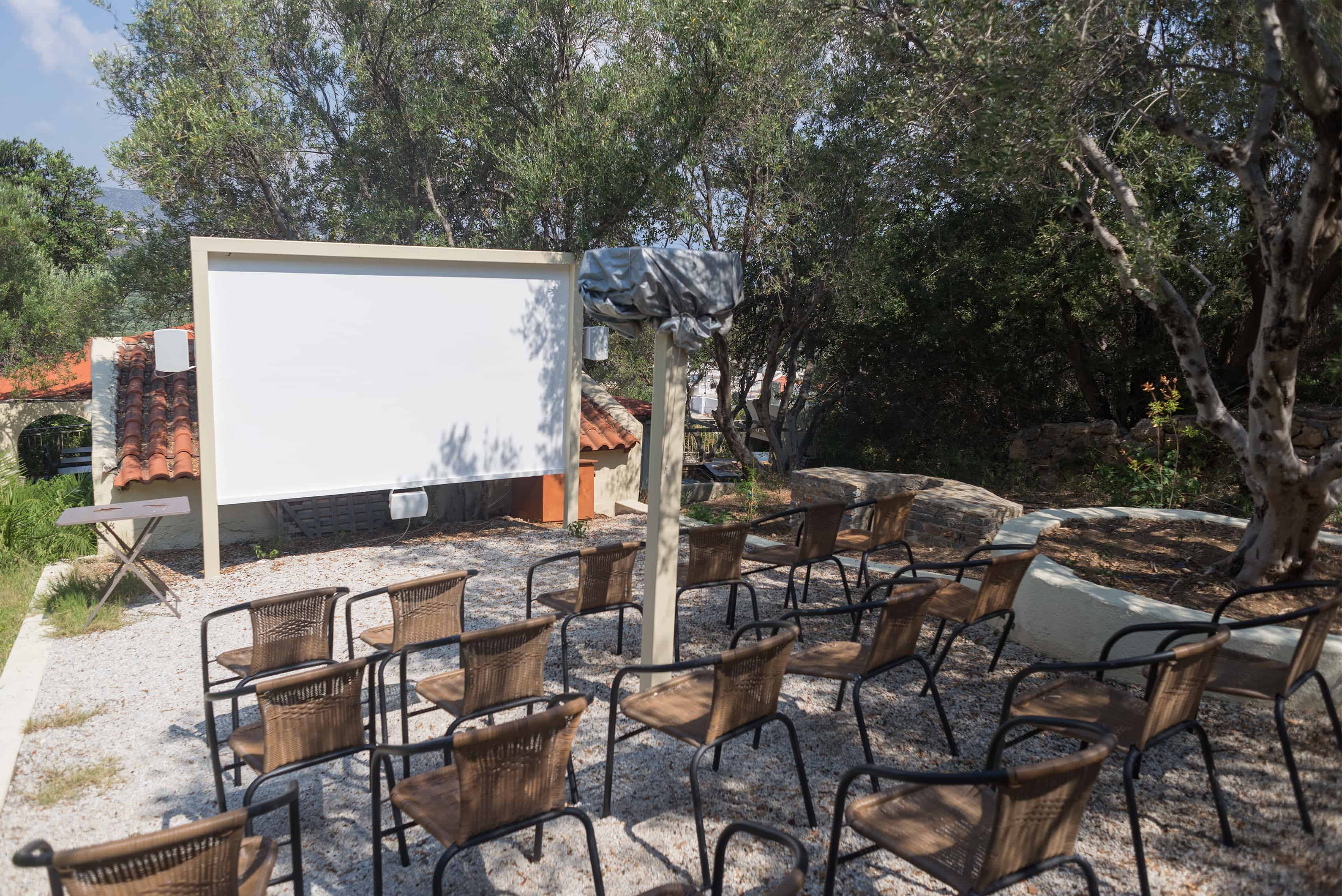 Best of all, you can connect to more than one device at the same time. Unlike the average portable speaker.
Wired Outdoor Speaker Systems
Wired outdoor speakers come with a range of benefits, the biggest of which is their ability to withstand harsh weather. Once installed, the hard part is over. There are no batteries to change or recharge, no risk of water damage, and no chance of theft or loss.
With the significant availability of music streaming services and a compatible amplifier or receiver, you can still control everything from your mobile device.
Amplifiers and Wired Speakers
It's important to note that wired outdoor speakers require an in-home amplifier as well as the installation of internal wiring.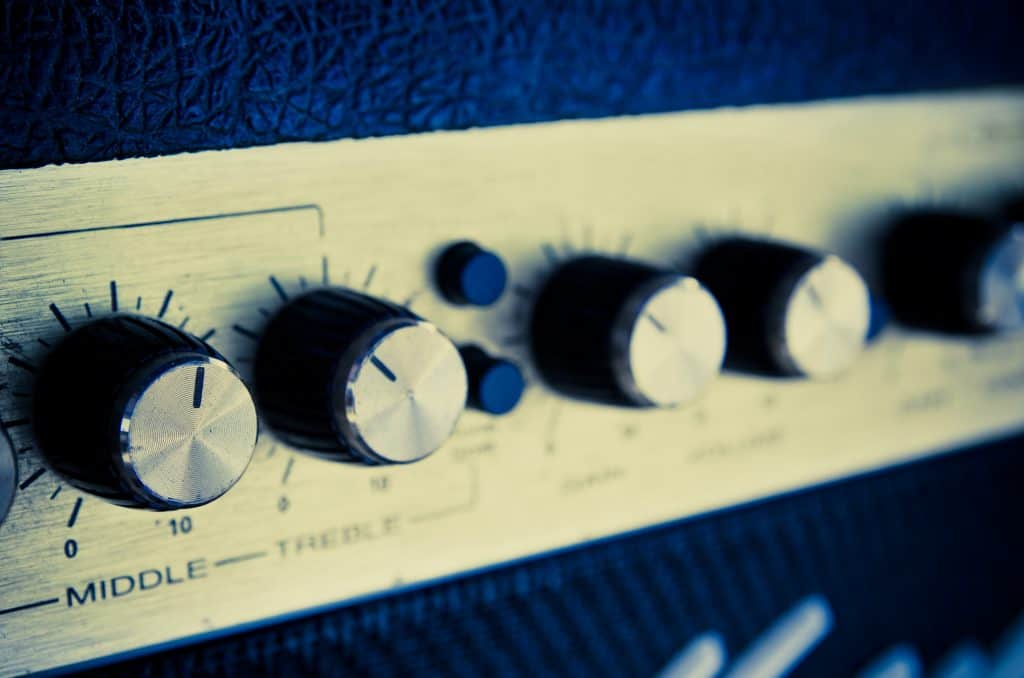 This may seem inconvenient to some. But you may be able to drive another set of speakers with your existing home theater receiver.
However, if you don't have one, any stereo amp should work.
Consider hiring a professional to help you safely run outdoor cables and mount the speakers. This way you'll ensure that you protect the home's structural integrity.
Is Stereo Sound Important?
Most of your music will likely be recorded in stereo. Unless that is you're a real audiophile and planning to listen to rare original recordings,
Paired outdoor speakers, whether they're wired or wireless, can accurately reproduce the stereo sound field.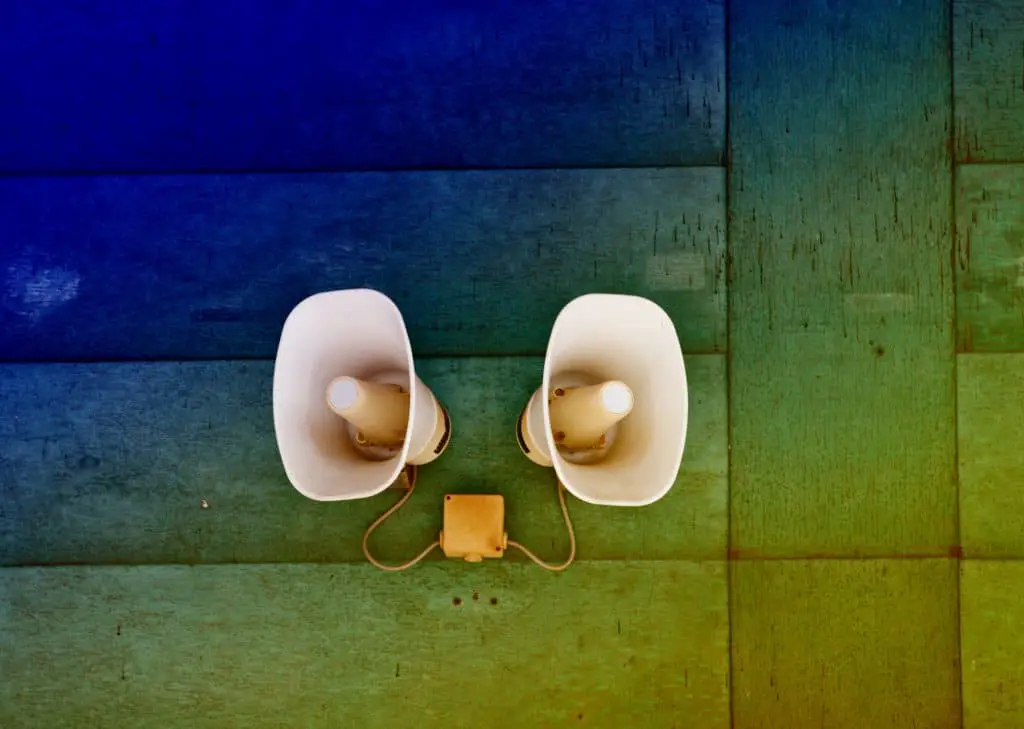 Using multiple pairs will allow for more even sound distribution throughout the entire outdoor space.
In Closing
If you're like most buyers, you've got an idea of how music should sound. And you won't settle for anything less.
A speaker system is an investment. If you're going to spend money on a higher-end system, it's crucial to ensure you're getting excellent value for your money.
There are numerous great-sounding portable speakers available. But if sound quality is a primary consideration, outdoor speakers will provide a more realistic, wide-ranging sound.
With authentic amplification from a good source, even small outdoor speakers will offer a top-quality listening experience.