Are you researching the best Bluetooth motorcycle headsets?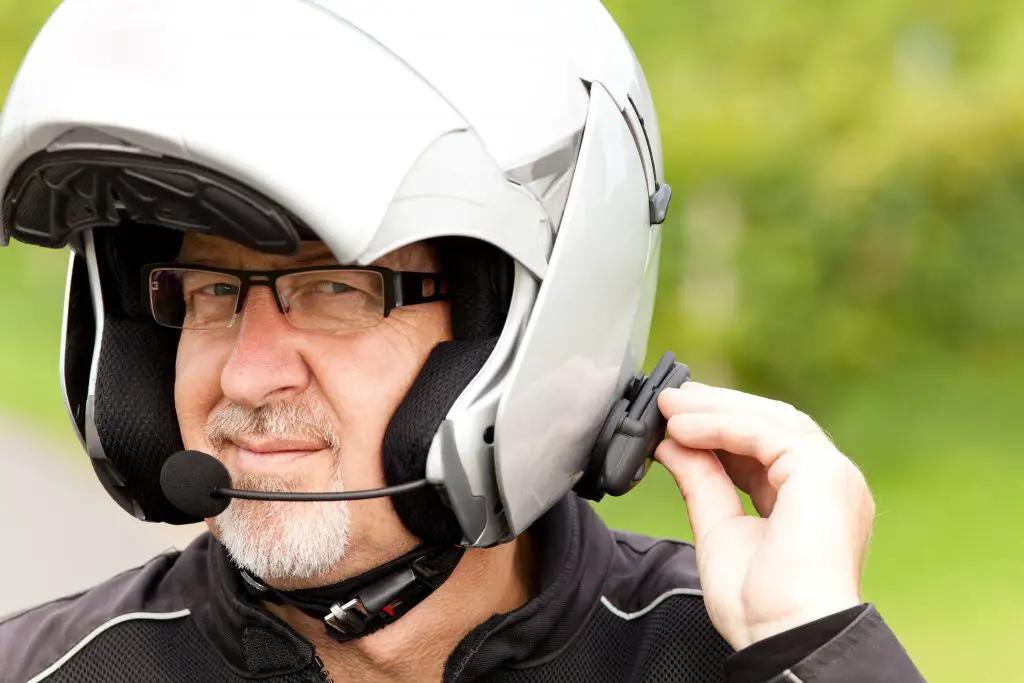 Is it the intercom communication that's important for riding with your buddies? Or is it helmet compatibility, durability, sound quality, or safety that will determine your decision?
Whatever it is, this free guide will help.
I've done the research to help you buy the best Bluetooth headset for motorcycle helmet. If funds are limited you'll find out what is the best budget motorcycle Bluetooth headset. And if 'value' for money is your concern I've got you covered with the best value helmet Bluetooth headset.
Bluetooth Motorcycle Headsets Reviewed In This Guide
Here's a quick comparison chart showing the top Bluetooth motorcycle headsets. I'll cover each aspect of these units in the reviews section below, but this gives you an idea of what's available and an easy way to compare them.
Image
Bluetooth Motorcycle Headsets Details
Price
#1 Cardo Packtalk Black Special Edition

Best Overall Bluetooth Motorcycle Headset
Intercom: Mesh technology 2-15 riders
Helmet Compatibility: Universal Fit
Waterproof & Dustproof
Speakers: 45mm by JBL
Sound: Noise Suppression & Echo-Cancellation
Controls: Manual, Natural Voice Commands + Voice via Siri and Google Assistant
Bluetooth: 2 Channel Pairing
Warranty: 3 Year Extended

Check Price
#2 FreedConn T-COMVB 

Best Budget Bluetooth Motorcycle Headset
Intercom: Bluetooth 2-4 Riders
Helmet Compatibility: Fits Most Helmets
Waterproof & Dustproof
Sound: Noise Suppression & Echo-Cancellation
Controls: Manual + Voice via Siri and Google Assistant
Bluetooth: V5.0 & 2 Channel Pairing

Check Price
#3 Fodsports M1S Pro

Best Value Bluetooth Motorcycle Headset
Intercom: Bluetooth 2-8 Riders
Helmet Compatibility: Fits Most Helmet Types
Waterproof & Dustproof
Sound: Noise Suppression & Echo-Cancellation
Bluetooth: V5.0 & 2 Channel Pairing

Check Price
#4 Sena 30K-02

Runner Up Best Bluetooth Motorcycle Headset
Intercom: Group Mesh 2-24 Riders
Intercom: Bluetooth 2-4 Riders
Weather-Resistant Only
Sound: Advanced Noise Control
Bluetooth 4.1 Handsfree

Check Price

#5 THOKWOK BT-S3


Runner Up Best Value Bluetooth Motorcycle Headset
Intercom: Bluetooth 2-4 Riders
Helmet Compatibility: Fits Most Helmet Types
Waterproof
Bluetooth V3.0 & EDR (Enhanced Data Rate) Handsfree

Check Price
#6 LEXIN G16


Popular Recent Release Bluetooth Motorcycle Headset
Intercom: Group Mesh 2-16 Riders

Waterproof & Dustproof
Bluetooth 5.0 Handsfree
Unique Utility Headlamp



Check Price
#7 Blueear


Runner Up Best Budget Bluetooth Motorcycle Headset
Single Rider Headset
Helmet Compatibility: Fits Most Helmet Types
Waterproof
Bluetooth 5.0 Handsfree

Check Price
#8 Cardo Freecom 4 Plus


4-Way Communication Bluetooth Motorcycle Headset
Intercom: Bluetooth Conference Mode 2-4 Riders
Helmet Compatibility: Fits Most Helmet Types
Waterproof & Dustproof
Bluetooth 4.1 Handsfree

Check Price
#9 Sena 10C Pro


Camera Bluetooth Motorcycle Headset
Intercom: Bluetooth 2-4 Riders
Weather-Resistant Only
Bluetooth 4.1 Handsfree



Check Price

#10 Sena SMH10-11


Ever Popular Bluetooth Motorcycle Headset
Intercom: Bluetooth 2-4 Riders

Weather-Resistant Only
Bluetooth 3.0 & EDR (Enhanced Data Rate) Handsfree



Check Price
Best Bluetooth Motorcycle Headsets List
The Cardo PACKTALK BLACK Special Edition ticks all the boxes when you're looking at the best Bluetooth motorcycle headsets on the market.
All top-line headsets have intercom communication modes for multiple riders. But not only does the PACKTALK Special Edition have the traditional Bluetooth protocol for intercom communication it has Cardo's Dynamic Mesh Communications (DMC) technology. DMC is a game-changer when it comes to communicating with a group of riders.
Cardo's DMC allows you to create or join a group of up to 15 riders instantly. Unlike Bluetooth which sets up the group in a chain, members of your DMC group are in a mesh network so they can overtake each other or even leave the group without interrupting the conversations of the remaining riders. You don't have to reset the group every time as there is automatic re-connection if someone leaves. In addition, because it's full-duplex you're able to communicate in full conference mode which means anybody can talk at any time.
This Special Edition headset fits all makes and models of helmets whether full-face, flip-up, open-face, or half helmets. So there's no need to worry if you decide to upgrade your helmet type. Note though if you have a half-helmet you'll have to buy the Cardo Half Helmet Kit.
When it comes to the weather you don't need to worry as the PACKTALK is waterproof and dustproof so it will survive anything from rainstorm to snowstorm to duststorm. And while you're out riding you'll benefit from the partnership with JBL with a premium audio quality specifically optimized for use in a helmet.
The PACKTALK Black has larger 45mm speakers when compared to the Cardo PACKTALK Slim and Bold models at 40mm. The speakers come with advanced noise control with in-built AGC (Automatic Gain Control) which automatically adjusts speaker volume to ambient noise and riding speed so you don't need to fiddle with your volume control as you ramp up your speed.
Speaking of controls you're more than covered. The manual button and wheel combination is easy to use even with gloves on but you can increase your safety level by using Cardo's Natural Voice Operation to issue voice commands. There are some 20+ voice directions you can use to control and adjust streaming music, phone calls, in-built FM radio, and the intercom. These commands even extend to enquiring about battery status and activating Siri or Google Assistant.
The version of Bluetooth has two Bluetooth channels that give you the opportunity to pair with two Bluetooth-enabled devices such as smartphones, GPS, and MP3 players. And you can merge any Bluetooth intercom with your mesh group conversation or any incoming phone call. You'll never be out of touch!
Finally, if you need a clincher there's the peace of mind three years extended warranty that comes at no extra cost. Normally the warranty is two years so Cardo must be confident of their quality to include this.
It's important to note too that there are both the PTS00001-PACKTALK Slim and PTB00001-PACKTALK Bold models also available in the Cardo PACKTALK series.
The FreedConn T-COMVB released in June 2019 is not the cheapest motorcycle Bluetooth headset but because it has a number of features you find in dearer models it virtually chose itself as the best budget motorcycle Bluetooth headset pick.
So why is this?
Though it's at a budget price you get to pair it with and speak with 3 other riders. Unlike my #1 pick, the Cardo PACKTALK BLACK Special Edition, it doesn't have conference mode. You can only talk with one other rider at a time. But that's no different from any other low-end Bluetooth headsets.
With a hard boom microphone for three-quarter and half helmets and a soft mic for full helmets, it comes close to being fully compatible with all types of helmets. And, in my view, another non-negotiable is that it is both waterproof and dustproof. I can't understand why you would buy only a weather-resistant headset.
What is equally as impressive for this budget choice is that it has Bluetooth 5.0 with EDR (Enhanced Data Rate). This means it has the latest Bluetooth technology and all the benefits that come with it:
faster speed
improved connection stability with other Bluetooth devices
reduced power consumption leading to longer battery life and therefore talk times (10 hours cell and 7 hours intercom) and standby time (300 hours)
Additionally, you get all the Bluetooth communication protocols that support hands-free calling, and listening to the in-built FM Radio, GPS voice prompts, and MP3 music. You can even share music with your passenger but only if they have the latest version T-COMVB or FreedConn TCOM-SC device.
With DSP (Digital Signal Processing) the T-COMVB has built-in noise suppression and echo cancellation that provides exceptional audio quality for clear undistorted voice calls, intercom conversations, and stereo speakers streaming music that distinguishes the highs and lows even at high speeds up to 75 mph.
The T-COMVB doesn't have voice control which isn't unusual because voice commands only come in the higher-end dearer headset models. But the large jog wheel and button make for extra easy handling with thick gloves.
For a budget motorcycle Bluetooth headset that's an impressive list of capabilities that will give you lots of memorable riding experiences.
The Fodsports M1S Pro is not much dearer than the FreedConn T-COMVB but has features closer to those of the Cardo PACKTALK BLACK Special Edition making it the best value motorcycle Bluetooth headset.
Not only does the MS1 Pro support group intercom for 8 riders but that communication is full-duplex which means multiple riders can call and speak at the same time. A capability that is unusual in low to medium-end models. It is line-of-sight communication to a maximum for the group of about 6500 feet (about 2000 meters) and between two riders just over 1600 feet (about 500 meters).
In the box, you'll find two microphones making it a headset you can use with any type of helmet. There's the boom microphone for open-face or flip-face (convertible) helmets or the button mic for full-face helmets. On top of that, the microphone is detachable providing you with the flexibility of replacing it with one of your choices.
Another box that's ticked with the Pro is that it's waterproof and dustproof. So there's no need to worry about what the weather holds for you, it'll protect you in the rain, snow, or dust storm.
The Fodsports M1S Pro comes with in-built CVC (clear voice capture) noise reduction technology that ensures you can hear audio without being impacted by ambient noise like wind and the sound of you and your fellow riders' bike engines. Together with the upgraded 40mm speakers generating super loud volume, you'll experience this clear voice quality even at speeds over 75mph (120kph).
Just like the FreedConn T-COMVB, the Fodsports M1S Pro has the Bluetooth V5.0 chip so pairing is faster and the connection stabler than you find with other models that have earlier versions of Bluetooth. It also means high compatibility when pairing with the intercoms of most other headset brands. So, your buddies don't all have to buy the same as you!
The 5.0 chip allows you to pair with two other Bluetooth devices at the same time and provides all the hands-free functions you would expect with the latest chip. Here we're talking about listening to music and GPS directions, making and receiving cellphone calls, intercom functions, and voice control commands using Siri (iPhone) and S Voice (Samsung).
The control unit has big buttons so there's no worry about gloves being too big. And the 900mAh battery will see you right for a long day's ride with up to 12 hours of intercom time and 20 hours of talk time. And even if the low battery indicator comes on you can continue as normal while you charge the battery from your power bank. 
The Sena Bluetooth 30K-02, released in August 2021, comes close to being the best helmet Bluetooth headset.
Like the Cardo PACKTALK BLACK, it has a mesh communication network. Called MESH 2.0 it has two modes. The first mode called Open Mesh Intercom allows you to communicate with a virtually limitless number of 30K users within a mile range or 5 miles (8km) with a minimum of 6 riders connected. The second mode is Group Mesh Intercom which allows up to 24 riders to communicate as a private group. Being a mesh network it connects and reconnects riders within range without affecting the rest of the group. The Bluetooth intercom supports up to 4 riders.
There are other features that make it an equally attractive headset option to the Cardo PACKTALK which I'll outline shortly. Unfortunately, though, the Sena 30K-02 Bluetooth headset is only weather-resistant. Yes, it can survive a short shower or some drizzle but if you're riding through driving rain it will eventually stop working because it is not waterproof.   And that's why I prefer the Cardo PACKTALK.
The  Sena 30K-02 comes with HD speakers that provide a premium audio experience that boosts the bass and an increased volume capacity with a clarity of sound. And the Advanced Noise Control technology functions to reduce the effects of background noises.
The Bluetooth processor (Bluetooth 4.1) is not the latest version but does pair with your smartphone so you can make and receive calls, listen to GPS directions and music (including that coming from the Built-in FM radio). With Audio Multitasking™ you can have an intercom conversation at the same as you're hearing the Bluetooth audio.
The lithium-polymer battery is rechargeable and can provide up to 8 hours of mesh intercom talk time.
The THOKWOK BT-S3 released in May 2020 is proving to be a popular choice when looking for the best Bluetooth headset for motorcycle helmet at a reasonable price. And it's not hard to see why.
At its price point, it does not have mesh technology but does have Bluetooth Intercom for 2-3 riders to pair with full-duplex for 2 riders to talk at the same time over about 3200 feet (1000 meters) of open ground. As with all Bluetooth comms, any obstruction will distort or break the connection. You can pair it with any other BT-S series headset.
With the use of all-silica gel, the BT-S3 is waterproof. That always wins my vote!
And no need to worry about helmet compatibility as it can be used with any full-face helmet and most half-face helmets.
The BT-S3 comes with noise-canceling technology. The combination of echo cancellation and noise suppression from its digital signal processing (DSP) produces high voice quality up to 68mph (110kph).
Not having Bluetooth V5.0 tipped the scales in favor of picking the FreedConn T-COMVB as the best value Bluetooth headset but it was close. Although only having Bluetooth V3.0 with EDR (Enhanced Data Rate) the THOKWOK BT-S3 doesn't lack the normal hands-free Bluetooth capabilities like making and receiving phone calls, and as a stereo headset listening to music, FM radio, or GPS instructions. After automatically answering calls it switches back to the intercom without you having to take any action.
The big push-button provides ease of use over the controls with gloves.
Only released in February 2021 the G16 is rapidly gaining in popularity as the model that has the best motorcycle Bluetooth communication.
You can establish a wireless intercom group chat with up to 16 riders each using an LX-G16 Bluetooth headset over a distance of about 6500 feet (2000 meters). With Bluetooth V5.0 there's no need to press a button to talk back and forth.
The LX-G16 HD 40mm stereo helmet and speakers can fit into most open-face, modular, and full-face style helmets so you're helmet shouldn't be a problem. The CVC advanced noise control technology with DSP makes for sound quality that is clear and loud enough to handle speeds up to 90mph (144kph).
With an IP67 rating, the LEXIN G16 is waterproof and dustproof so there's no need to be concerned about riding in miserably cold or hot weather. It'll last as long as you do! 
The LX-G16 has Bluetooth comms with V5.0 making for fast and stable intercom connections. It means you get all the hands-free functions you would expect like phone calls, listening to music, FM radio, and GPS directions. You can be sure of plenty of talk time and listening time (15 hours) and standby time (350 hours) with the 850 mAh battery. And you can share your music with your passenger (if that's what they want of course!).
Finally, the LEXIN G16 has a new and unique utility headlamp that can be handy when you're in low light conditions.
When you're looking for a low price Bluetooth headset for a motorcycle helmet you might like to take a look at the Blueear Motorcycle Helmet Bluetooth Headset released in July 2021.
The Blueear doesn't have any intercom capability but that's understandable when you look at the price.
It fits into full-face helmets and most half-face helmets and with a new upgraded clip-on design can be easily assembled and disassembled.
Using Nanotechnology it has an IPX7 rating making it waterproof and close to dustproof which is a great plus when you're out and about on a long ride. There's no worrying if the weather turns for the worse.
The Blueear Helmet Headset has a built-in advanced noise cancellation technology with DSP so no need to be concerned about the sound quality being adversely impacted by ambient noise.
What further impresses is that it has Bluetooth V5.0 which with its lower power consumption means the rechargeable 700mAh Li-ion battery gives you 500 hours standby time and 50 hours of continuous talk and music time – ample for a few long rides. And with Bluetooth you get all the hands-free features you expect such as automatic phone answer and supports connection to two Bluetooth-enabled devices.
All in all, this is an excellent product at a more than affordable price.
For the best motorcycle Bluetooth communication, the Cardo Freecom 4 Plus comes close to being the best for up to 4 riders. You get conference mode (4-way) at a range of three-quarters of a mile (1.2km) and no problems pairing with non-Cardo intercom Bluetooth headset models.
The Freecom 4 Plus fits in all helmet makes and models but you do have to buy a different kit for half-helmets.
It's waterproof and dustproof with an IP67 rating so it's carefree riding with your buddies no matter the weather.
The speakers are 40mm with Sound by JBL just like my top pick. You'll get a superb quality sound at all speeds and effective wind noise reduction with the built-in noise suppression technologies. And you get self-adjusting volume control so you don't have to fiddle around if the ambient noise ramps up or down.
The Freecom 4 Plus has Cardo's natural voice operation but if that doesn't work for you the manual controls are easy enough to use with gloves.
Bluetooth 4.1 provides 2 channels for connection to any two Bluetooth-enabled audio device. The hands-free functions include all the expected functions for phone calls, music streaming, listening to FM radio, and your GPS app. The 600mAh battery can be recharged as you ride along but the 13-hour talk time should be more than enough for a long day's ride.
Note that the Cardo Freecom 4 Plus is part of the Cardo Freecom series of models that includes the Freecom 1 Plus and the Freecom 2 Plus.
If your fancy is a motorcycle helmet Bluetooth headset with a camera and money is no object it's hard to go past the Sena 10C Pro.
The 10C Pro has an upgraded 2k motorcycle helmet camera that shoots in crisp QHD (1440p/30fps or 1080p 30/60fps) with a resolution of 3.7 MP (16:9) and an increased 135-degree field of view. The Smart Audio Mix™ mixes audio from the intercom and music from your smartphone straight into your video. This is exciting stuff if you're into capturing the thrill of the ride.
You can use the intercom to talk with three other riders up to 1 mile (1.6km) away if it's open country.
There is a wired microphone for a full-face helmet and a detachable boom mic for other types of helmets but unfortunately, this Bluetooth headset is not waterproof.
Sound quality is impressive with HD Voice and Sena's Advanced Noise Control™ for noise cancellation that reduces the effect of ambient noise.
Being released in November 2016 it's a Bluetooth 4.1 audio device but does provide for all hands-free functions for phone calls, music, GPS, and FM Radio. When fully charged the lithium-polymer battery provides up to 17 hours of talk time. 
The Sena SMH10-11 like its previous model versions continues to be a popular best Bluetooth motorcycle headsets choice.
The SMH10-11 has a multi-pairing capability, specifically designed for motorcycles, that provides conferencing intercom mode for up to 4 riders. You can talk and share music up to over 980 yards (900 meters) without obstruction.
There's a Universal Microphone kit so you don't have to worry about compatibility with whatever type of helmet you have. Once again though it is not waterproof and there are clear instructions to "keep the product dry and away from water…it may damage the product." So you may find a shower or two could cause problems.
The SMH10-11 provides crystal clear, natural sound through the built-in stereo Bluetooth headset. Its advanced voice control automatically boosts the volume when you're in noisy environments and the advanced noise controls reduce background noise for both incoming and outgoing calls.
The jog wheel and push-button provide intuitive controls that make for easy changes even with gloves.
The Bluetooth version is 3.0 with EDR (Enhanced Data Rate) but does give you hands-free operation on your Bluetooth cell phone, and when listening to stereo music or GPS directions.
Best Bluetooth Motorcycle Headset Buying Guide
What is a Bluetooth Motorcycle Headset?
A Bluetooth motorcycle headset is an accessory you can attach to your motorcycle helmet. With both earpieces and a microphone in the kit, it is a communication system that allows you to talk with your passenger or other riders within range. That communication is provided by the built-in Bluetooth device that allows sound to be transmitted wirelessly.
With Bluetooth though, the headset becomes just as much a media suite as a communication device. So not only can you talk with other riders you can also use your smartphone to make calls, and listen to music, FM radio, and GPS directions.
How Does a Bluetooth Motorcycle Headset Work?
Once fitted, with the battery charged, the headset works by manually operating the controls on the headset unit itself. Using the controls you pair the headset with any Bluetooth-enabled device like a cellphone, music player, GPS, or the intercom.
With the wireless connection, you can talk with other riders or your passenger or on phone calls using the microphone and listen to audio via the speakers cocooned in your helmet. You'll learn more about the features you get with this Bluetooth wireless connection in the guide below.
What Is the Best Bluetooth Motorcycle Headset?
The best Bluetooth Motorcycle Headset is the Cardo PACKTALK BLACK Special Edition (PTB00040).
It has the latest mesh technology that provides all-way communication for 2-15 riders.
The headset fits all helmet types and you can use it in all types of weather because it is both waterproof and dustproof.
The larger 45mm speakers pump out music by JBL with the impressive sound quality provided by advanced noise suppression and echo cancellation technologies so audio is clear and noise-free even at speed.
The manual controls are easy to use if you want to but voice commands are easier and safer for hands-free intercom, cell calls, music, and GPS. On top of this, you get a 3 year extended warranty.
Take a look at the FreedConn T-COMVB if your budget is tight and the Fodsports M1S Pro if you're looking for value but don't want to pay top dollar.
Features to Consider on Bluetooth Motorcycle Helmets
Like all products, the features to look for when you're buying depends on what use you want to make of that product. And sometimes the number of features mount up. In the case of Bluetooth Motor Cycle Headsets, there are up to 14 features that may be important to consider. Now that's a lot to deal with. You could be easily overwhelmed and throw your arms up in despair. But don't worry.
I've found that if you chunk things down when buying, the process becomes a whole lot easier. So in this buying guide, I've provided three groups of decision factors:
The essential features you need no matter what your use – budget, compatibility, comfort, durability, ease of use, Bluetooth version, sound quality, battery life.
Those that I call sharing features – dual device pairing, intercom, and mic quality/noise canceling.
Other features you could regard as helping finalize your choice – GPS, entertainment (radio and music), and peace of mind (warranty and customer services).
Let's look at each feature and why they're important to making your decision.
Budget  – How Much Do You Have to Spend?
One of the first factors you need to consider is the amount of your budget. This will help determine what it is you can buy whether that's a single headset, dual pack, or a 4-pack.
Even buying a single headset could be constrained by the amount you have to spend because some high-end products cost over $250. There are single headsets available for below $50 but you may find the number and quality of features in these devices are limited.
And if your budget is unlimited buying a fully-featured dual pack could set you back over $550. That's a wide price range for your budget to cover.
Helmet Compatability
A non-negotiable feature of the Bluetooth motorcycle headset you buy is for it to be compatible with your helmet. It's a complete waste of money if you don't check that. You need to ensure the headset will fit your helmet whether that be full-face, modular/flip-up, open-face/three-quarter, or half helmets.
With some headsets, you'll need to buy a product that is specific to the type of helmet. For example, for a Cardo PTB00001-PACKTALK Bold Motorcycle Bluetooth Communication System Headset, a Cardo Half Helmet Kit is required if you have a half-helmet.
Comfort
Not only should the headset be compatible but it needs to be comfortable. It's worth taking some time to ensure the size and thickness of the headsets will be ok for your type of helmet. Check their diameter and depth.
If your helmet is tight-fitting are the headsets too thick or wide to fit inside? If the headsets are thin and small will they stay in place and not fall out? Even if they look like they'll fit ok, is the padding enough to prevent any discomfort? There's nothing worse than ill-fitting headsets even for a short ride let alone a long-distance ride that goes for days.
Durability
As a motorcycle rider, you're always subject to the weather, whether that be sunny or inclement weather with wind, rain, hail, or snow. And if parts of your headset are on the outside of the helmet, ideally those parts need to survive that exposure for a few years. You don't want to be replacing your headset after every rainstorm!
Only headsets rated as waterproof and dustproof (IP67) will provide this type of protection. Be aware that not many products have this rating. Most are only claimed to be "weather resistant" which means they'll likely survive a light shower but not much else. Any headset with a "weather resistant" rating is not a  waterproof headset. So if your budget limits you to a "weather resistant" product you might need to dismantle the headset if it looks like bad weather unless you can provide some sort of temporary protection over the outside control unit or units.
Ease of Use
It's important that the controls are easy to use by hand or via voice commands.
For manual control, the controls need to be big enough or responsive enough to the protective gloves that riders wear. Such control happens with the use of buttons either by turning them to different positions for a function or pressing them for varying lengths of time. Personally, I prefer to turn buttons.
The safer control option is to issue voice commands which means you don't have to take your hands off the handlebars. But this capability only comes with the more expensive models and does take some practice to learn the different commands.
Bluetooth Version
Ideally, you'll want to buy a headset that has the latest Bluetooth technology like Bluetooth 4.0, Bluetooth 4.1, Bluetooth 4.2, or Bluetooth 5.0 but they are typically the more expensive models.
The lower-cost Bluetooth headsets are most likely fitted with Bluetooth 2.0 + EDR (Enhanced Data Rate) or perhaps Bluetooth 3.0.
You'll experience increased range, longer battery life, and stabler connectivity with the later technologies.
Sound Quality
It goes without saying there is no point in having a headset if you don't enjoy the sound, especially if you're intending to chat with your fellow riders, listen to the radio, or more so, music. Yes, there are good quality headsets available even in the lower price range but it will never be the same as listening to music in the quietness of your home.
It's the clarity of the sound that will be the most important so that you can understand the words of your caller at the end of the line or the definition of the music you're listening to. You're not looking for a booming bass because that might block out a siren and the mid's need to be undistorted and clear. The highs will never be theater-like so long as their definition is discernible.
Battery Life
Ideally, you should be buying a Bluetooth motorcycle headset that has decent battery life. This is especially so if you ride frequently and use Bluetooth a lot of the time. The battery will drain quickly when you're are talking with someone but even if you're only listening to music or the radio there'll still be battery drainage. The longer the ride the more likely you'll run out of battery.
Most Bluetooth motorcycle headsets will operate while the battery is being charged but most bikes don't have chargers. If you want to avoid a dead battery before the end of your ride I recommend buying a battery bank so you'll always have life in the battery while you're out riding.
Intercom
 If you're into riding with a pack and love to chat with your fellow riders intercom functionality becomes a necessity. Bluetooth motorcycle headsets all have that capability but only up to 8 riders and become more expensive as the capacity increases from 1 to 2 to 3 to 4 to 6 to 8 riders.
With Bluetooth, the range also can be an issue except, as you would expect with your passenger. With smaller groups and in open spaces 500 yards should be ok. If your group is larger being spread out will mean you need a range of 1000 yards or more. Beyond those ranges, you're likely to experience break-up or interference in communication, as you do also if there's an object blocking the signal between devices.
A recent innovation has been the introduction of mesh technology into headsets alongside Bluetooth. This technology is only available in high-end more expensive models with up to 16 riders able to chat over a distance of up to 5 miles. Another advantage of mesh intercom is that there's no loss of signal if other riders are up ahead around a corner.
Compatability is also an issue when it comes to intercom functionality. Is the model you're considering able to connect with the intercom of other brands or do you have to buy the same model as your buddies?
Dual Device Pairing
If you're one of those folks that have two phones or you have both a phone and a GPS unit a headset that can pair with two devices is just the ticket.
Mic Quality & Noise-Canceling
If you're going to be calling and talking to folks by cell or chatting with your riding buddies the quality of your headset mic is extra important. The microphone needs to be noise-canceling, ideally with advanced noise control, so it doesn't pick up all the background noises around you, like wind noise and other traffic, ensuring the person you're calling can hear what you're saying.
This group includes additional features that you may decide are essential rather than 'nice' to have or are they are feature(s) that differentiate one product from another that in the end help clinch your choice.
GPS
Most smartphones these days have a GPS app, so you should be able to get your travel directions via the Bluetooth motorcycle headset intercom connection or the Bluetooth connection. It pays to confirm the headset of your choice has that capability.
Radio and Music
Many of the models available on the headset market have built-in FM radio. So if listening to the radio is your thing while riding, check that the headset does have an FM radio. And via Bluetooth, you'll be able to listen to your favorite music on your smartphone music app.
Warranty
Finally, checking the details of the warranty may make the difference when choosing the best Bluetooth headset for motorcycle helmet.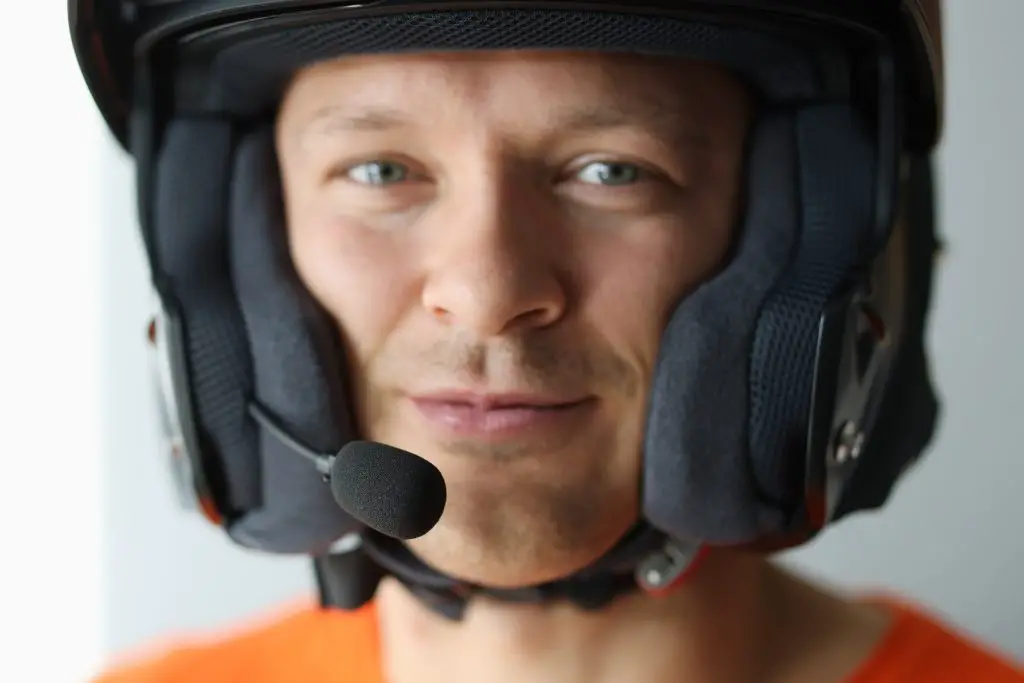 Summary On Bluetooth Headsets for Motorcycle Helmets
I hope you enjoyed this guide about the best Bluetooth motorcycle headsets.
You'll have discovered there are many features to consider when choosing the best Bluetooth headset for a motorcycle helmet. They range from helmet compatibility to durability to sound quality and battery life.
Important too is the functionality you get to enjoy with the motorcycle Bluetooth headset version installed. All versions provide for hands-free operation. But is it the latest Bluetooth 5.0 version that provides great connection stability and faster transmission speed?
And then what communication capability is it that you are looking for? Do you just want it for your solo riding or do you have a bunch of buddies to talk to as you ride or even share the same music with them?
Finally, as always there's the cost. Are you looking for the best budget motorcycle Bluetooth headset or the best helmet Bluetooth headset no matter the cost? Hopefully, you'll find my selection of the top ten best bluetooth headset for motorcycle helmets saves you time and helps makes your decision easier.