Attention audiophiles everywhere! Not wanting to pay Bose prices for an all-in-one sound system doesn't mean you have to miss out on superior sound.
In this article I'm going to look at Bose Wave alternatives that are all-in-one music systems.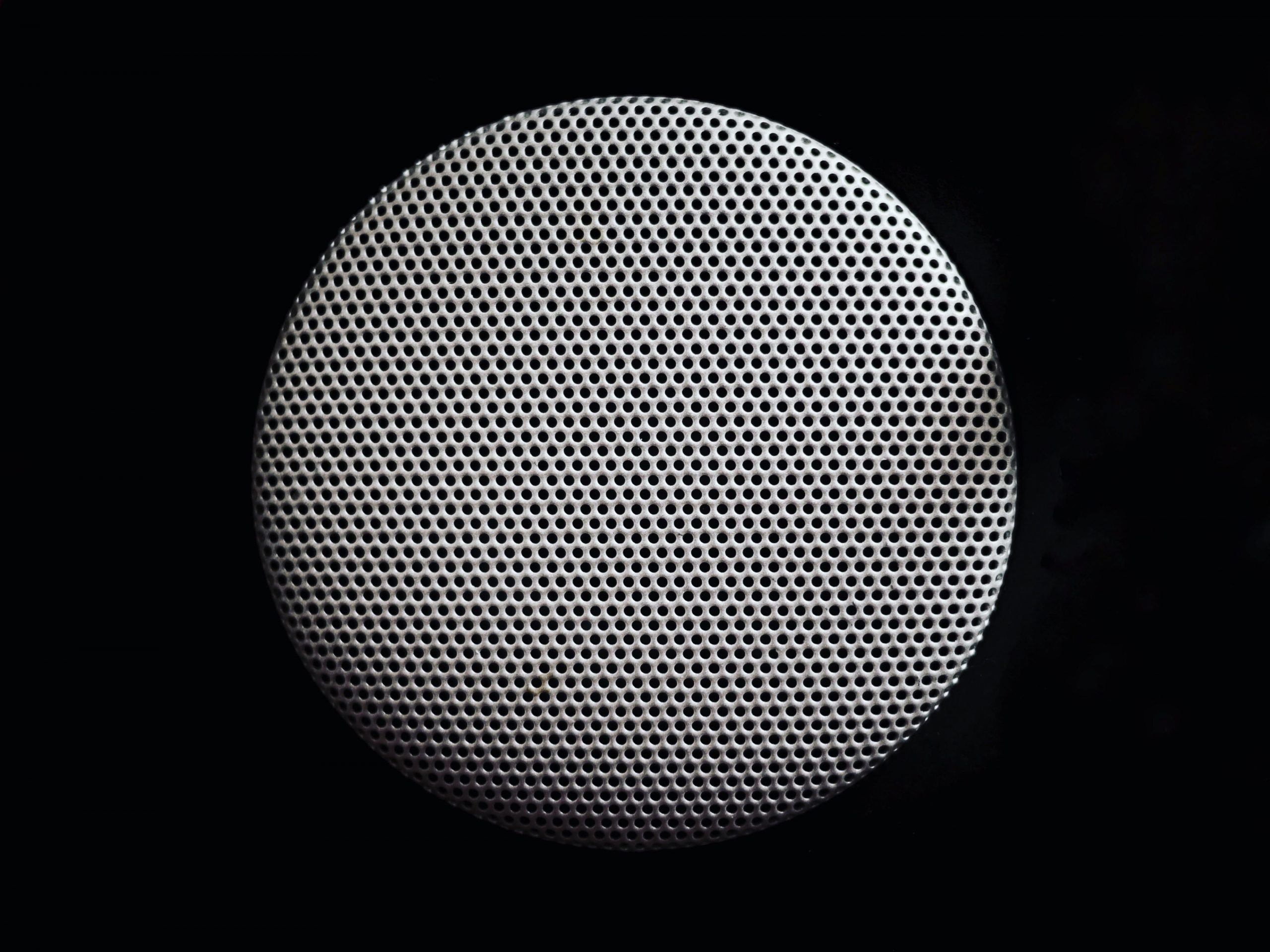 Bose is one of the leading manufacturers of sound systems. They're a brand well known for producing premium, portable audio equipment that can handle your most extreme music needs.
However, their industry experience means you'll be paying top dollar for one of their products, which not everybody can afford.
The general consensus is that while the Bose Wave system provides great sound, it's not necessarily worth the significant amount of money you would need to spend on one, especially when other brands offer all-in-one sound systems that are just as good in terms of performance.
To show you what else the audio industry has to offer, I've reviewed 5 such sound systems for you to compare, to help you find the best Bose Wave alternative currently available.
Top 5 Best All-in-One Bose Wave Alternatives
This Micro Music home audio system from Sony is a great alternative to the Bose Wave system in a number of ways.
It offers one-touch operation for easy listening, plus a whole range of features that make it one of the best value for money sound systems currently available.
Fill your room with high-quality all-around sound without issue thanks to the 50-Watts RMS output that powers the speakers, although the unit is small enough to fit on your shelf at the same time.
Sony's innovative S-Master amplifier also helps drive the dual 2-way bass reflex speakers for an even better sound.
It features an attractive brushed silver front display and simple user interface, with an AM/FM tuner that works well and is easy to use.
In the back, you have a 3.5 headphone jack and another 3.5 input connection.
There's no iPod docking station, but a USB port allows you to plug in other devices which can re-juice while they play your music, due to the 2.1-Amp charging capability.
There's even a CD player if you feel like busting out an old mix-tape, so there's something for every generation of music lovers in your family.
Wireless Bluetooth allows you to connect with your smartphone so you can listen to your favorite playlists with minimal fuss and it's even NFC integrated, both of which are rare for a sound system of this size and price.
Pros
Impressive sound quality
Wireless connectivity and NFC integrated
Excellent value for money
Small, compact size
Easy to use, intuitive user interface
Cons
The next sound system I looked at was the Onkyo CS-265, which is perfect for anyone looking to conserve space without compromising on audio quality.
Whether you're listening from your kitchen, bedroom, living room, or home office, 40-Watts power output and 2-way bass reflex speakers ensure ultimate clarity of sound, which is further improved by an efficient and effective digital amplifier.
Switch between 30 preset stations to find a song worth listening to as this system includes an FM/AM tuner.
Once you've programmed your favorites you can go back to them time after time without having to search for your most listened to station all over again.
If you're not in the mood for radio, you can play one of your favorite CDs from your collection or use the Bluetooth streaming function to play music from your smartphone, tablet, or PC app.
There's also a USB front panel for iPhones, iPods, and iPads, that will charge your Apple device while it streams your music.
The Onkyo home audio system is one of the most affordable options available and it's incredibly easy to use, so you won't have to spend hours setting it up before you can begin your enhanced listening experience.
Pros
Bluetooth compatible
Clear, balanced sound
Suitable for most spaces
More affordable option
MP3 playback supported
Cons
Not the best customer service
Exclusively remote operated
Another great audio system is the Yamaha MCR-B020BL which comes with detachable speakers.
These set it apart from other sound systems like the Bose Wave, and it gives you more freedom to play with the space you have available.
The larger stereo field is another advantage over the Bose Wave, as you can adjust the speaker gap for a larger soundstage.
Even with detachable speakers, it's slightly bigger than you'd expect for a "micro" system due to its sizable length and width, but the height of this unit admittedly lives up to its name.
Choose from an impressive 60 stations to listen to to get your AM/FM radio fix, or utilize the Bluetooth wireless streaming to connect your devices and play your own music.
While it's useful for charging your mobile phone, the USB doesn't play music. However, you can use the aux input provided for wired connection if you prefer.
Ranging between 50Hz-20000Hz, the frequency response allows you to reach high bass levels with no distortion, even with the volume turned all the way up to the maximum 10 dB if has to offer.
Pros
Detachable speakers for more flexibility
Good bass range
Bluetooth connection
Cons
Can't tune the radio using the remote
Next I considered the Toshiba TY-CWU700 all-in-one micro component speaker system.
The design may be vintage, but it comes fully kitted out with some of the latest technology to provide a listening experience that lives up to modern standards.
For older generations, it also features a built-in radio with 30 preset channels you can manually tune or auto scan for ease, and an integrated CD player, although you may prefer to connect via the wireless Bluetooth connection to play music directly from your smartphone device.
If that's not enough options, an auxiliary input means you can also connect via an auxiliary cable to play songs from non-Bluetooth devices, although the cable would need to be purchased separately.
The compact 2-channel stereo system has 2 power outputs at 15-Watts, which is less than some of the other sound systems available on this list but it also has one of the most affordable prices to reflect this.
Pros
Wireless Bluetooth connection
Affordable
Multiple connection options
FM radio
Cons
Bluetooth 2.1 is an older version
Lastly, I looked at the Sharp XLHF102B Hi-Fi MicroSytem, complete with Bluetooth wireless streaming for all smartphone devices including Apple and Android compatibility.
It features 2 speakers and a control unit that is easy to use.
You can link to your Android device via a wired USB connection, and the unit features an in-built CD player for all your favorite albums.
Alternatively, tune in to the radio using the AM/FM function, which can be controlled with the remote provided.
Powered by a 50-Watt RMS output, the 2-way speakers produce a clear, powerful sound with full bass, boosted with X-Bass and treble-enhancing EQ modes for improved audio quality.
The Sharp MicroSystem also features programmable playback and MP3 and WMA playback are both supported for even more versatile listening.
Plus, the LCD has dimmer control and programmable playback allows you to save your favorite settings for the next time you come to use your sound system.
Pros
High power output
Small, compact size
Versatile listening options
High-quality X-Bass and treble enhancing EQ modes
Cons
Some issues with radio static reported
Final Thoughts Regarding Bose Wave Alternatives That Are All-in-One Music Systems
Advances in modern audio technology have seen a huge development in sound systems in recent years, which means there's nothing stopping you from cranking the volume up to listen to your favorite songs in high-quality, all-around sound.
While the Bose Wave does come with its own advantages, and it provides impressive sound considering its small, unobtrusive design, the size-defying unit is also one of the most expensive all-in-one sound systems available.
Some people believe you get what you pay for and are happy to part with that amount of money for premium-quality sound, but others may find this exceeds their budget, in which case any of the products I've reviewed in this article would make an excellent alternative.
Not only are they more affordable, but they offer a range of features that will improve your listening experience for an all-in-one sound system that at least matches if not exceeds the quality you'd find with a Bose Wave.