Great Bass – That's something you get to feel in the middle of your chest. That's not a poetic compliment, but an actual physical phenomenon, especially when you experience a strong deep bass in a confined space like your vehicle. I have prepared this best 12-inch subwoofer for the money list to help you get the best out of your investment in an auditory experience that goes beyond your ears.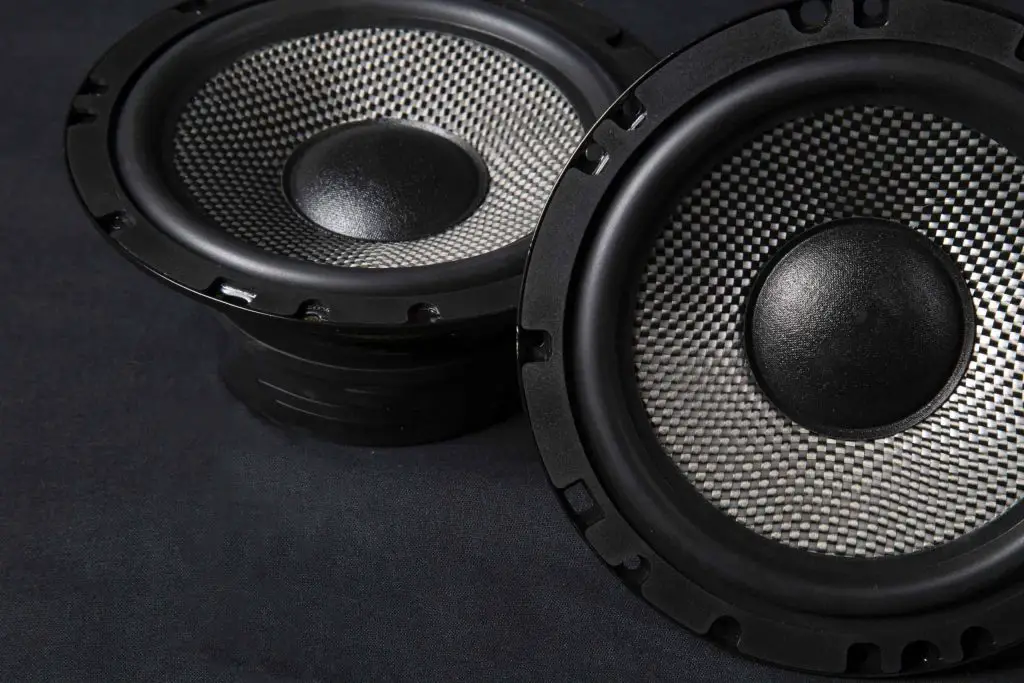 There are several contenders for the spot of the best 12-inch subwoofer, and new models are introduced in the market every day. But for now, based on positive reviews, the opinion of professional critics, and audiophiles, I've created a list of the ten best 12-inch subwoofers you might want to invest in.
Best 12-Inch Subwoofer For The Money List
Pros
Offers great value for money
Very powerful
Durable build
Specs that more than justify the cost
Doesn't heat up easily
Stitched tinsel leads make installation easier and improve durability
Cons
Older units might not be as durable and blow out quickly
The low-frequency range is not ideal for the size
Additional enclosure cost
It might seem a bit derivative, but one of the main reasons why Rockford Punch P3 is my top pick is because it's almost every critic's top pick. There are a wide variety of reasons to like this particular 12-inch sub, starting with its relatively affordable pricing, for which it offers amazing specs, and with its power handling capacity.
It comes in two variants: 2-Ohm and 4-Ohm. The recommended 4-Ohm variant comes with 600 watt RMS power handling. That means it can handle a lot of "juice" on a regular basis. Since it follows CEA-2031 industry standards, you can be reasonably sure it can handle that much power continuously, without exhaustion.
And when it needs to, the Rockford Fosgate P3D4-12 Punch P3 can handle a peak power of 1,200 Watts, making it a powerful subwoofer for a powerful enough bass.
The Rockford Fosgate P3D4-12 Punch P3 has an enviable legacy since the pioneer of the Fosgate subwoofer line is often considered the "inventor" of car subwoofers and counted among the best speaker/audio innovators. And the Punch P3 does justice to its legacy.
You can start to see the amazing value it offers for the money from its construction quality. The cones and dust caps are made from anodized aluminum: Durable yet lightweight. A unique spider-vent design keeps the sub from heating up too much, even if you are constantly pumping the bass out to peak power.
You might be able to maximize its life by using a vented enclosure but the sub can handle standard sealed enclosures just as easily. And even though the material and build-quality speak for themselves, you still get a one-year warranty from authorized dealers.
Another notable feature of its construction quality and physical design is its Flex Fit frame, which allows you to rotate and adjust the sub's orientation. The sub also comes with Rockford's VAST technology (designed especially for subs in a car) that brings the surround closer to the basket, effectively increasing the radiating cone-area by one-fourth times the original.
It has a voice coil diameter of 2.5 inches, and a sound pressure level (SPL) of 85 dB. The total frequency range it covers is 28 to 250 Hz. The 4-Ohm dual voice coils give you more flexibility and options.
All these specs and hardware positives culminate in a powerful car subwoofer that doesn't just amps up your car audio but also contributes to the great audio quality.
Check out the Rockford Fosgate P3D4-12 Punch P3 on Amazon.
Pros
Extremely powerful subs in the 12-inch category
Amazing build quality and high-grade construction material
Helpful customer service
Decent temperature-controlling design to prevent overheating
Powerful magnet and displacement
Cons
A bit expensive
No-return policy
Some users complained about the smell these subs produce
If you are looking for something that can "rock your car's world" with powerful bass, you might consider Skar Audio EVL-12. It comes in a variety of different configurations and sizes, but I recommend going with the 12-inch dual 4-ohm sub, which is arguably one of the best 12-inch subwoofers out there, especially if you want something overpowered.
Right off the bat, this unit wins at power handling with its 1,250 Watts RMS power rating and a peak power handling capacity of 2,500. Few 12-inch subwoofers can handle that much power.
It manages to do that thanks to its rugged build. It comes with a 3-inch dual voice coil capable of surviving harsh temperatures. The cone is competitive grade paper, mixed with the right additives for ideal car audio quality.
The stitched high roll foam surround complements the powerful sub and improves the quality of sound beyond the pure brute strength that's characteristic of this 12-inch sub. It also incorporates the company's trademark dual spider design which allows this sub to keep its cool and maintain temperature more effectively. This increases the life and ensures that the sub performs consistently, even if you keep blaring it for hours.
The cost might be a bit heavy on this sub, but it's well justified, and not just because of the quality of build and power handling capabilities of this unit. Its other specs can blow you away as well.
It comes with a frequency response range of 25 to 250 Hz and a sensitivity of 85.3 dB. The maximum displacement (Xmas) is 23.5 mm.
But perhaps the best argument I can make in favor of this sub is that it's more than an overpowered bass beast. Thanks to a clever design and high-quality "ingredients," the Skar offers enviable sound quality, making it one of the best 12-inch subwoofers you can buy right now.
Check out the Skar Audio EVL-12 D4 12″ on Amazon.
Pros
Ideal for a large car or an even larger vehicle
Powerful low-frequency rumble
High peak power
Great value for the price
Rugged build
Cons
Relatively low sensitivity
Instructions can be misleading/wrong
Rockville might not have the legacy and history of Rockford, but they still managed to produce some very good subs, especially the K9 series. It really peaks at the peak power rating.
The Rockville 12 inch subwoofer offers an RMS power handling capability of 1,000 Watts, a "program" power rating of 2,000 Watts, and a peak power handling of 4,000 Watts. This much power means that you might not just vibrate your car but most of the cars in the vicinity, if you blast your car subwoofer to the fullest.
The reason I chose it as the "best value" 12-inch subwoofer on this list is because of the build quality and the specs you are getting for the price tag. The sub comes with a four-layer aluminum voice coil. The four-layer configuration is not quite ideal per se, but it really shines at car audio because of the relatively limited room and the fact that the output will most likely hover in the low frequencies, where you can't tell the difference between four and two voice coils configuration.
Manufacturers boast the quality of the Oxygen-Free Copper used in the coil from Japan, with the promise that it allows your car audio system to live longer. The double-stacked 190 oz magnet is heavier than most others on this list, and probably the reason you can blast this sub out at 4,000 Watts on occasion.
The basket is made up of cast aluminum to nicely balance the weight, and the cone is black non-pressed paper (and ultra-stiff), having bout auditory and aesthetic value. The dust cap is PolyPropylene and the thick-foam surround minimizes distortions.
The unit can handle a frequency response range of 33 Hz to 1.5 kHz with a sensitivity of 83 dB. The four-ohm dual voice coil nicely ties up the specs you might expect from some of the best 12-inch subwoofers and makes it a nice addition to your car stereo.
Check out the Rockville W12K9D4 12″ 4000w Peak Car Audio Subwoofer on Amazon.
Pros
Lightweight body
Easy installation and setup
Very affordable
Decent sensitivity
Cons
Inadequate low-frequency range
The actual power rating might be lower than the claimed one
The Pyle PLPW12D is affordable if you buy directly from the company website, and less than half the cost if you buy it from other vendors that have it at sales. At a fraction of the cost of some of the more "elite" 12-inch subwoofers, it's high quality enough to deserve a place in this list.
Like most others on this list, it's a DVC subwoofer. The RMS power is 800 Watt and the maximum power it can handle is 1,600. It can handle the maximum sound pressure level of 90 dB.
The sub can be placed in both a sealed and a ported enclosure, though both of small sizes as the 12-inch sub is not ideal for enclosures above 1.5 cubic feet.
For the cost, the build quality is decent enough (albeit not top-notch). There is a 60 oz magnet, a four-layer voice coil, a non-press paper cone, and a black steel basket.
The lower frequency range of 40 Hz might not be ideal for you, especially if you are fond of blasting tracks with very low-frequency sounds, but it's more than adequate for an entry-level sub.
Despite relatively affordable construction materials, this sub manages to produce decent quality sound, and even if the bass isn't too deep-setting, it's still powerful enough to let you enjoy your favorite tracks with the characteristic "thumps" in your chest.
It has some nice design features for a budget sub, like pushpins, a sturdy basket, and eight holes for mounting. These features combined with decent quality bass and adequate power handling capability, make it a best 12-inch subwoofer, especially from the affordability perspective.
If you consider its frequency and power handling, it's evident that while it might be a leg-up from smaller and weaker premium subs, it might not hold out well compared to 12-inch subs like the Skar in terms of power and Rockford in terms of pristine sound quality, so if you want to win any "lows" competition, you might consider paying more for a different option.
But if all you want is an entry-level subwoofer to complement your car's audio system without breaking the bank, Pyle PLPW12D might be it.
Check out the Pyle PLPW12D 12″ Car Audio Speaker Subwoofer – 1600 Watt on Amazon.
Pros
Very affordable price.
Comes with an enclosure.
Durable and long-lasting (if you don't give them too much juice).
Strong enough to provide "big bass" for most cars.
Well-rated On Amazon
Cons
Relatively underpowered
Limited frequency range
The MTX Audio Terminator TNE212D series subwoofer comes with more than just a very cool name. It comes with an enclosure that houses two 12-inch subs, capable of vibrating your car from within through its robust bass and taking your car audio to the next level.
The best thing about this subwoofer is probably the affordable price tag. Despite packing quite a punch, this sub, along with the enclosure (sealed box, 5/8″ MDF Construction with durable black carpeting), falls into a very enticing price range.
The subs themselves don't disappoint as well, but if the subwoofer above it would be considered a powerful beast, the MTX audio is more of a tame horse. The RMS power handling of the two subwoofers is 400 Watts and the peak power doesn't exceed 800 Watts.
The 2-inch single voice coil is made of aluminum and the cone is constructed out of Polypropylene – nothing to write home about but justified for the cost. The rubber surround contributes adequately to the quality of sound.
One connectivity "beef" you might have with this unit is that it comes wired for a 2-ohm final load. The 48 oz. Magnet is not as powerful as some of the others on this list, but it gets the job done.
All in all, MTX audio Terminator is a decent 12-inch subwoofer that offers good quality sound for a great price.
The specs fall short of the top dogs in this list in a few areas, like the frequency range. This unit covers 37 – 150 Hz.
As an entry-level Subwoofer from a reputable manufacturer, it surpasses the expectation of most users and lands a spot as one of the best 12-inch subwoofers you can have for the money it costs. And since it comes pre-packaged in an enclosure and is compatible with most amps, users don't mind the absence of a dual voice coil that much.
Check out the MTX Audio Terminator Series TNE212D on Amazon.
Pros
Clean sound with little distraction
Great value for money
Three-year warranty
They can last long if you break them in properly
Cons
The actual power handling capacity might be a bit lower than the promised one
Known to blow up amps that are adequately rated
Planet audio might not be a very well-known name when it comes to car speakers, some of its subwoofers have the grit and the quality to stand among the giants, and AC12D is one of them.
It offers an amazing power rating for its price: An RMS power rating of 900 Watts and a peak power rating of 1,800 Watts. The dual voice coils have the four-ohm impedance which you may find adheres to a pattern on this list.
The polypropylene cone might not as high quality as cones of other materials are, but it's more durable and might be able to withstand the test of time. It comes with a stamped basket which promises to offer cleaner sounds.
It works well with both a sealed and a ported enclosure, especially if you use it with an amp that has a subsonic filter. A sealed box (based on the quality of construction) will let you enjoy a tight, more focused bass.
It has a nice sensitivity rating of 88 dB, which is quite generous from a price perspective, though its displacement (10 mm) falls quite short compared to some others on this list. The resonant frequency is 32 Hz.
Its overall build sways it more towards power and durability and relatively less on refinement. The company also offers a more powerful 12-inch variant (the BBD12B), with a lower resonant frequency, and overall better quality construction. But it also comes with a heavier price tag.
This subwoofer might not be ideal for a music studio, but as an affordable DVC subwoofer designed for a car, it offers a deep enough bass and a powerful enough output to make your car journeys enjoyable, at least from a musical perspective.
And the best part, it comes with a three-year warranty, which is easily triple the market norm. You might not need it anyway, because the subwoofer seems to last long enough unless you don't take your time breaking it in.
Check out the Planet Audio AC12D on Amazon.
Pros
Great build quality and durable design
Sturdy construction
Amazing sound quality
Powerful bass, especially for the amount of power it consumes
Cons
Absence of dual voice coils
Low power for a 12-inch subwoofer
If you want something that "takes your breath away" without producing a pronounced thump in your chest, this entry-level and affordable Kenwood unit might be the right fit for you. Its 400 Watts RMS leaves a lot to be desired.
And even though it claims a peak power of 2,000 Watts, the five-times difference between peak and RMS power should give you the clue that you shouldn't test it. Unless you want to "cook" this Kenwood KFC like fried chicken.
It comes with a polypropylene cone and rubber surround, which might not be as efficient at absorbing distortions as foam surround sounds are, but ironically, you are unlikely to have a sound quality complaint from this little subwoofer.
It's underpowered but it offers enough bass and a fine enough output to make a quality addition to your car's audio system. It also offers a frequency range of 27 Hz to 300 Hz, which is relatively rare in this price range.
It's a 4-ohm subwoofer like many others on this list, and the 4 ohms impudence rating comes with an 82 dB sensitivity rating (which might not be much but at least it's accurate).
Though the company doesn't make any specific recommendations, some users suggest that a ported box might help you get more bass out of this relatively under-powered subwoofer. And since it can hit lows better than many others in its price range, it allows you to enjoy a wider range of music in your car.
It might be the best sub when it comes to sound quality and frequency levels, for the price but not it's not ideal if you want a lot of power.
Check out the Kenwood KFC-W3016PS 12-Inch 2000W Subwoofer on Amazon.
Pros
Crisp bass and audio
Great quality of sound
Powerful vibrations despite its low-power consumption
Almost no distortion
Cons
Underpowered
Relatively quieter compared to other 12 inch subwoofers
The JL Audio 12W0v3-4 is a great 12″ subwoofer you can have for the money. If not the great, then certainly among the greatest. It comes with a mineral-filled polypropylene cone and single-coil subwoofer with 4 ohms impedance rating.
It's specifically designed for a car and even though you might be able to re-purpose it for another usage, the JL Audio 12W0v3-4 shines as a car subwoofer. The single voice coil of a 2-inch diameter(or the single 4-ohm voice coil) only limits your connection options and doesn't impact the sound quality.
One area where the JL audio subwoofer doesn't shine is the RMS rating of 300 Watts. Your warranty would be void if you keep pushing the JL audio subwoofer to 600 Watts since it's beyond its continuous power handling capacity.
The peak power isn't given, but from the data, I can infer that it won't exceed 600 watts. For regular use, it's recommended that your power "dwells" between 150 and 300 Watts.
The displacement isn't that great at 11.4 mm and the 85.4 SPL is passable. It doesn't win at the power and pure specs, but it does win at quality, durability, and to an extent, durability. The mineral-filled polypropylene and the technology that went into streamlining the subwoofer motor system can be credited with that.
The subwoofers also employ a trademark elevated cooling technology. The cooler the motor and coil stay, the longer it's expected to last.
The unit comes with a one-year warranty.
Check out the 12W0V3-4 – JL Audio 12″ Single 4-Ohm W0V3 Series Subwoofer on Amazon.
Pros
The best-rated subwoofer on this list
Powerful and durable
High-quality components
Rugged build
Cons
Quite expensive
Typically requires custom-built enclosures
American Bass XFL is a heavy, 38-pound subwoofer that comes with a die-cast aluminum basket and 200 oz speakers, making it the heaviest bass-beast on this list. It also comes with a heavy price tag.
The coil is standard for this size (Dual, 4 ohms) and the sensitivity is a little on the higher side: 89.6, making it louder than many others on this list.
Its RMS power rating is 1,000 Watts and its Peak power rating is 2,000. It's one of the few on this list that might hold out even if you give your car's sound system full power and push the 12″ subwoofer to reach its peak.
The surround is foam and the gasket and magnet boot are both rubber and custom made.
The 4-ohm voice coil has Nomex protection, which is the same material that is used to protect fighter pilots from cockpit fires.
But perhaps the crown jewel of this American Bass audio system is the Kevlar Fiber enforced non-pressed paper cone.
The cost of this subwoofer is justified by the material it uses for construction. It's expensive, rugged, and powerful. So if you are willing to invest a substantial amount in your subwoofer, this might be the best 12-inch subwoofer, especially if your goal is maximum power.
Check out the American Bass USA XFL 1244 2,000W Max on Amazon.
Pros
Powerful bass for a shallow mount
Clean sound and deep bass
More placement options
Great lows even in a sealed enclosure
Cons
Bigger than regular 12″ (though it's mentioned on the website)
Relatively low RMS for the price-point
The last member on this list is my first shallow-mount sub, and it gets a lot of aesthetic points right off the gate. It's quite sleek and beautiful and only weighs about 14.5 pounds.
But beauty is not the only thing this Pioneer TS-SW3002S4 shallow-mount has to offer.
It's powered by a single voice coil (4 ohms). Perhaps we have its oversized cone structure to thank for it, but this subwoofer allows you to reproduce frequencies as low as 20 Hz.
The 400 RMS is on the low end if you consider other subwoofers on this list, but its peak power of 1,500 is definitely on-par with some high-end ones that share the price range of Pioneer TS.
It also wins when it comes to sensitivity as well (at 93 dB). The IMPP – Composite cone is state of the art and it's complemented by elastic polymer surround material for excellent sound. The magnet in this unit weighs about 71.6 oz.
Other build features like the push-type wire terminals and poly cotton damper justify the cost that's a bit on the high-quality end.
But its overall sound performance and shallow mounting make it ideal for a wide variety of vehicles, especially those where there is little trunk space for giant and deeper subwoofers.
Check out the PIONEER TS-SW3002S4 12″ 1,500-Watt on Amazon.
Subwoofer Buying Guide
Before placing your order or taking your car to get fitted with a powerful new subwoofer, it might be prudent to go through the following buying guide. It would help you understand some common terms and features associated with subwoofers.
Powered vs. Passive
Powered subwoofers, also called "active" subwoofers come with an amplifier, as well as with a speaker. It's typically a one-unit sound system, complete with all the components. As a consequence, it usually has an underpowered sub. But it's easier to install and might be ideal for first-timers.
Passive subwoofers don't come with a built-in amplifier and they need to be connected to an external one in order to function. This gives you more customization options and more control over your configuration and sub-housing. But you'd require professional installation or enough know-how for matching a passive sub with the right amp and installing it in your vehicle.
Down-firing vs. Front-firing
The difference in bass between down-firing and front-firing orientation when it comes to subwoofers is more prominent in larger spaces and not in cars.
Still, a down-firing subwoofer leverages a floor surface and turns it into a larger resonating surface. This allows low frequencies to disperse more effectively throughout the available space.
Front-firing subs project sound directly in-front, which might not be ideal in a large room, but can be effective in a car, based on where the sub is located and how it's oriented.
Wireless vs. Wired
Unless you work out an efficient solution to charge your wireless 12″ subwoofers when they are installed in your vehicle, your best bet would be the wired ones. Wireless subwoofers, especially when they are housing a sizeable sub can also be quite bulky and might not offer ideal housing options, especially if your vehicle is not generous with space.
For cars, I would recommend going with wired subs.
Wattage
There are two different wattage ratings for a subwoofer you need to look at:
RMS: That's the wattage your subwoofer will continuously use. So make sure you have an amplifier that at least matches or exceeds the RMS power rating of your sub. An underpowered amp (lower than your RMS wattage) might produce distorted sound.
Peak/Max Power: The peak or max power is what your sub might sometimes use.
You might not have to use an amplifier that matches the peak wattage of your sub, but it would be better to use one that gives you some headway, like using an 800 Watt Amp for a sub with an RMS rating of 600 Watts.
Frequency Response
Frequency response is different from a frequency range, which is the range of frequencies a subwoofer can reproduce. For the latter, the closer your lowest range is to 20 Hz, the better your sound and bass will likely be from the sub.
Frequency response on the other hand is how even is "loudness" at each frequency. Ideally, every frequency should have the same loudness, or as close to the minimum as possible.
Driver/Cone Size
The bigger the driver/cone size is, the more air it will be able to displace. Of course, the size isn't the only notable variable, especially when it comes to the quality of sound, but it does impact the bass your sub is able to produce and how deep-setting it is. Ironically, larger driver sizes might be susceptible to distortions compared to smaller drivers.
So while the size is important, you should look at the overall build quality.
Single vs. Dual Voice Coils
The difference between single voice coils and dual voice coils is simply in the connectivity options. In dual coil, there are more connectivity options, especially in series, compared to single coil. Other than that, the difference is negligible, especially when it comes to sound.
Power Handling
Power handling is equal to RMS, i.e., how much power your sub can continuously handle.
Sensitivity
Sensitivity is simply a measure of loudness at a distance in relation to power. An 85 dB sensitivity means that your sub would project a sound that's 85 dB on one meter while consuming 1 watt of power.
Subwoofer's Impedance vs. Amplifier's Impedance
Lower impedance in voice coils typically means louder sound but poorer sound quality. So a 2-ohm sub might sound louder but might not match the quality of a 4-ohm counterpart.
For impedance matching of a sub's voice coils with an amp's, you will need to make sure of the relevant chart.
Crossover
Crossovers are the frequencies where your subwoofers and speakers "pass the baton" to each other. For low frequencies, the speaker hand over the responsibility of producing sound to the sub, and vice versa for higher frequencies. The crossover setting depends upon your car's speakers.
Ported vs. Sealed Enclosure
Ported boxes or enclosures don't let any air in, and can produce tighter and more focused basses. They are usually more compact but consume more power when they need to produce louder bass.
Ported enclosures (also called vented enclosures) produce louder bass. They are bigger, less accurate, but more "thumpy."
More than One?
Typically, more than one subwoofers offer better results than a single subwoofer, unless there is a significant difference in size and specs.
Placement
When it comes to cars, placement is less about sound and more about where it would hog the least space. Trunk and under the back seat are two typical placement options.
Warranty
Warranty is a good "plus" but should not be a major deciding factor, as most of the things that get your sub damaged are not covered under warranty anyway.
FAQ's
Which 12-inch subwoofer is the best?
Always a matter of choice but the Rockford Fosgate P3D4-12 Punch P3 and the Skar Audio EVL-12 D4 are two of the best 12-inch subs.
What 12-inch subwoofer hits the hardest?
The American Bass USA XFL 1244 sub probably hits the hardest.
What's the best subwoofer for the money?
The Rockford Fosgate P3D4-12 Punch P3 sub probably offers the best value for the money.
What is the number 1 subwoofer?
The answer is subjective and would differ from category to category. For 12-inch subs, Rockford Fosgate P3D4-12 Punch P3 and Skar Audio EVL-12 D4 (among others) are great contenders.
Verdict on the Best 12-Inch Subwoofer For The Money
Subwoofers are an important part of your vehicle's sound system. The deep bass they produce (if they can produce it) allows you to enjoy the music on your journeys with more than just your ears, and you get to feel the rhythm in your chest as well.
Classifying one of them as the best 12-inch subwoofer for the money might be too presumptuous because they all have some combination of features, quality, and affordability, that makes them the best for certain audiophiles.
If you are not afraid to put more skin in the game, #1 Rockford Fosgate P3D4-12 Punch P3, #2 – Skar Audio EVL-12 D4 12″, #9 American Bass USA XFL 1244 2,000W Max, and #10 PIONEER TS-SW3002S4 12″ 1,500-Watt can be great options for decent bass. While the ones in the middle might be more affordable yet adequate choices. But in order to make the wisest choice, you need to make sure that you know about the different features and aspects of subwoofers.
This will allow you to compare different options and find the subwoofer that's the perfect fit for your wallet, ears, and your car.